2021 ANNUAL IMPACT REPORT
Healing Through Hope:
Centering Equity and Inclusion to
Build Sustainable Food Systems
RHODE ISLAND FOOD SYSTEM HIGHLIGHTS
$11B
food sector
economic output
$100M
wild-caught seafood and
aquaculture value
1 in 6
households struggling
with hunger
LETTER FROM THE NETWORK DIRECTOR
it is a serious thing / just to be alive / on this fresh morning / in this broken world.
— Mary Oliver
Working to create a more just and resilient food system in Rhode Island is a central part of the job description for Rhode Island Food Policy Council members. Actively engaging in undoing systemic White supremacy in all of its manifestations is the aim of the RIFPC staff, as we go about our daily activities in support of the Council's priorities. This isn't easy work: we do it knowing that our efforts may never reach a final, satisfactory conclusion.
In 2021, we took a stance to confront obstacles to justice and equity in our food system. What does this mean in action? It means the Council and staff explicitly committed to taking on work to rid the food system and adjacent systems from embedded institutionalized racism, acknowledging that it affects people differently across race, ethnicity, class, gender, immigration status, sexual identity, and more. Our efforts are far from perfect. We hope that, moving into 2022 and beyond, we will be able to do more, collectively, to heal some of the harms inflicted on underserved people and communities in Rhode Island.
LETTER FROM THE NETWORK DIRECTOR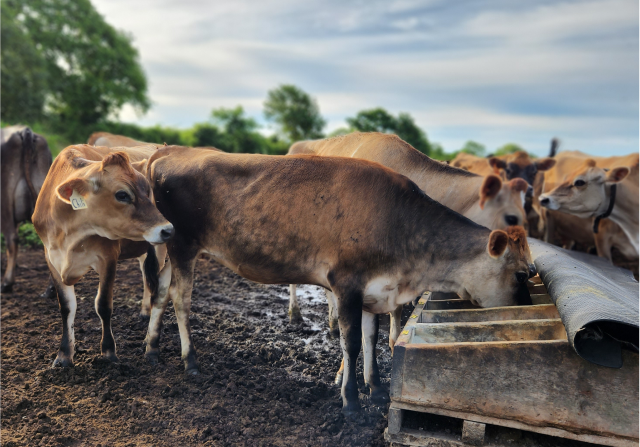 Rhode Island received $1.13 billion of federal American Rescue Plan Act funds to respond to the COVID-19 pandemic. Following that announcement, RIFPC developed a comprehensive investment recommendation of $25.9 million, gathering input from hundreds of Rhode...
read more
THE NETWORK, BY THE NUMBERS
RIFPC's network continues to enrich and expand. In 2021 we worked with many new partners: community-based organizations, nonprofits, and state agencies. Additionally, our 25 Council members launched new working groups focused on key topics like food access, food business, and food and climate. The creation of a full time position for a Communications Manager also greatly helped raise awareness of our mission and our overall reach, with 2,000 more individuals following us on social media and through our monthly e-newsletter than in 2020.
investments recommended for ARPA funds
state hearings where testimony was provided
food systems-related bills tracked
presentations by staff and Council
educational meetings/trainings organized
people attending RIFPC events
Jazandra BarrosCo-Chair, Southside Community Land Trust
Thea UphamCo-Chair, Farm Fresh Rhode Island
Steven J. ArthursRhode Island Food Dealers Association
Azure CyglerUniversity of Rhode Island, Rhody Wild Sea Gardens
Joshua DalyRhode Island Small Business Development Center
Raul FigueraFuerza Laboral
Meghan GradyMeals on Wheels RI
Alice HowardWashington Trust & SunRise Forever, Inc.
Maura IvProvidence Public Schools
Cathryn KennedyWright's Dairy Farm and Bakery
Bevan LinsleyAquidneck Community Table
Caitlin MandelHope & Main
Adena "Bean" MarcelinoBlack Beans PVD
Katie MurphyGroundworks RI
Jules Opton-HimmelWalrus and Carpenter Oyster Company
Jair PerezTrap Box PVD
Deborah PerryYWCA
V. RaffiniSouthside Community Land Trust
Jamie SamonsNarragansett Bay Commission
Bridget SweetJohnson & Wales University
Diane LynchPresident
Steven J. ArthursJoshua Daly
Thea Upham
Nessa RichmanNetwork Director
Allison MontagnonCommunications Manager
Rodney SolomonDirector of Workforce Initiatives
Nina Wolff-LandauProgram Associate for Research, Evaluation, and Operations
FY2021: 1/1/2021-12/31/2021
REVENUE
Private Foundations - $281,775
Goverment Revenue - $511,251
expenses
Regrants (LASA) - $250,000
Program & Admin - $58,110
Our funding partners are critical to our success. We are grateful for their ongoing support, which allows us to leverage innovative, inclusive ideas that create solutions to complex challenges, and foster a healthier, more prosperous food system in Rhode Island, as well as the Northeast region.
Rhode Island Foundation
Henry P. Kendall Foundation
Angell Foundation
The John Merck Fund
Island Foundation
van Beuren Charitable Foundation
USDA Rural Development
USDA Agricultural Marketing Service