This Council is the backbone network for the people, businesses, government agencies and community organizations that make up Rhode Island's food system. We are people coming from all spaces of the local food landscape, aiming to create change that brings all Rhode Islanders closer to food sovereignty and a healthy environment for food production.
Council members are champions for Rhode Island's food system. We are a community that values connection, learning, exchanging ideas, and creating new solutions.
Steering Committee 2023-2025
Steven Arthurs
he/him
Coventry, RI
Steve has extensive experience in food policy and has served on several boards, advisory committees, and government task forces – all on topics closely related to the food industry. He has been given several citations on policy contributions from the General Assembly, Governor's office, and Sen. Jack Reed.
Rachel Averitt
she/her
Bristol, RI
Rachel says "Being part of this work group allows me to be at the forefront of developments in Rhode Island's food systems, directly influencing how I can best serve my community and where to focus my energy. Through consistent engagement, I can stay informed, advocate for positive change, and work towards fostering more sustainable and equitable food practices. Moreover, as a first-generation American, biracial individual, I understand the significance of representation in decision-making spaces. I believe that my presence on the committee can contribute to expanding diversity and empowerment within the food community which I know is important to the Network." Rachel believes that by elevating voices from underrepresented backgrounds, we can create a more inclusive and impactful network that fosters collaboration and collective progress. She adds, "I do it for kids like me – this isn't a space I'd say I'm comfortable in and that's why I'm showing up here." She is committed to using her skills and passion for creativity and communication to support the council's mission in promoting equitable and sustainable food systems for all Rhode Islanders and she is just so thrilled to be involved in a meaningful way.
Margaret Devos
she/her
Barrington, RI
Margaret has been working in Agriculture and Local Food Systems as the Executive Director for Southside Community Land Trust for the past 11 years. She has many years of experience in non-profit organization management; urban agriculture, local food systems; community and economic development; real estate development and urban revitalization.
Tess Feignbaum
she/her
Pawtucket, RI
Tess Feigenbaum is Cofounder of and Operations Director at Epic Renewal, a community-scale composting organization based in Rhode Island. She is a designer and strategist passionate about creating positive impact through meaningful design. Her multidisciplinary background drives her to seek innovative solutions to social and environmental challenges across sectors and industries. She has helped clients such as WWF, Doctors Without Borders, and World Bank Group to drive meaningful change at scale. Her current work focuses exclusively on climate change, primarily through the lenses of soil health, waste, and food systems.
Gemma Gorham
she/her
Charlestown, RI
Gemma is a Public Health Nutritionist, was on the Design Committee for RIFPC and served as its first Chair. She created the first mobile market program in RI and evaluated its effectiveness through randomized controlled trials with Dr. Kim Gans at Brown University. She also served as SNAP Outreach Coordinator at URI's Feinstein Center for a Hunger-Free America. She has also worked as an Evaluation Consultant for RIFPC.
Ella Kilpatrick Kotner
she/her
Providence, RI
Ella grew up on an organic lettuce farm, where she cultivated an early passion for local food systems, and especially the communities that make them flourish. She continued to nourish this passion through a bachelor's degree in environmental science with a focus in land, water, and food security. Ella has spent several years as a garden and environmental educator and is passionate about facilitating connections between people, their food, and the places they call home. She now works for Groundwork RI and is the program coordinator for Harvest Cycle Compost, where she works to promote community composting as an embodiment of resilience that allows us to collectively build up our soils and strengthen our communities.
Maggie Longo
she/they
Warwick, RI
A 30-year hospitality veteran, Maggie has played a vital role in the state's celebrated hospitality scene as the driving force behind many culinary, cocktail, nightlife, and special event hotspots in positions as varied as Director of New Store Openings for an award-winning national brand, Director of F+B at high profile hotels, a multi-unit operator for one the state's early restaurant groups and Executive Sous Chef at a Four Diamond resort in Newport RI. Maggie has a particular focus on organizations at the start-up, site selection, kitchen design, branding and rebranding, menu development, team building, and systems development levels.
Since 2010, Longo has operated her private consulting practice, assisting companies nationwide with their hospitality goals. In 2020, she joined the RI Small Business Development Center, sharing her extensive experience with businesses at all stages. Maggie has been involved with the RIFPC as a member of the Food Business Workgroup and provided technical assistance to hopeful LASA applicants. Much of Longo's focus has been with the first and second-stage food maker/manufacturer/grower sector, helping with their strategic planning, operational systems development, and next-stage growth.
Amelia Lopez
she/they
Providence, RI
Amelia is the Food Access Associate at Southside Community Land Trust (SCLT), working within Aggregation. Amelia's journey with SCLT began in 2016, when their mother and stepfather, Margarita and Teodulio, started farming with SCLT where it became their livelihood. In 2018, Amelia participated in SCLT's Youth Staff Program where they personally experienced the value of farm-to-table agriculture and living off the land. She just graduated URI with a bachelors in Supply Chain Management and Logistics and with her parents being farmers, she's managed to bring these two worlds together with her work at SCLT.
Diane Lynch
she/her
East Greenwich & Exeter, RI
Diane has served as a Commissioner on the RI Agricultural Land Preservation Commission for 7 years and has been an active advocate for farmland conservation and supports for farmer viability for the past 5 years. She has worked with the RIFPC as a work group member, steering committee member, and board member for the last 5 years. Her family lives on part of an old dairy farm and barters hay with local meat farmers, so she has some direct knowledge of how farming life looks in RI.
Vernon R. Martin III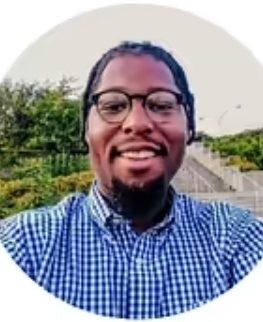 he/him
Providence, RI
Vernon R. Martin II is an achiever who helps facilitate change in his community. V founded an organization in 2019 called Kinfolk Benefit Foundation now known as Kinfolk Benefit Trust. Aimed at helping first generation degree program enrollees as well as close the generational wealth and equity gap between P.O.C. (People of Color) and their white counterparts. Currently, he is doing exactly that: building startup operations to get students and graduates any help they may need; working tirelessly towards racial equity and restorative justice for underrepresented Rhode Islanders; and growing personally and professionally to set a standard for his dear loving children.
Andrew Morley
he/him
Little Compton, RI
Andrew is a farmer and cheesemaker, and started Sweet and Salty Farm in Little Compton with his wife and business partner, Laura Haverland. He has been part of the RIFPC for just over a year now and loves the work the Council does!
Natalie Morris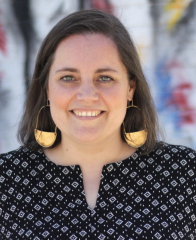 she/her
Providence, RI
Natalie Morris is a food systems instructor, food and culture scholar, and trained culinarian. She is the founder of the award-winning farm and food directory Good Food Finder and serves as faculty at Arizona State University. As an instructor, she primarily teaches courses connecting culture with food and health. Throughout her 20+ years of industry experience, she has worked in the areas of nutrition, food service and hospitality, school food systems, food writing, and documentary film research. Over the last 12 years, her work has focused on success strategies for the small business food entrepreneur. She is an avid international traveler and has recently written her own book Beans: A Global History (Reaktion Books: UK, University of Chicago Press: USA, April 2020).
Jeanette Nessett
she/her
Jeanette is a Registered and Licensed Dietitian/Nutritionist and graduated from Syracuse University with a Bachelor of Science degree in nutrition. Her nutrition expertise includes serving clientele of all ages and working with multicultural populations. She has experience in community nutrition, individual assessment and counseling and group planning and education. She is involved in a variety of coalitions and networks on both local and national levels. She is a community outreach specialist with Lifespan Community Health Institute.
Kelsey Rogers
she/her
Bristol, RI
Kelsey is a graphic designer based in Bristol, RI. Currently, she works for the Boston Globe's in-house agency, Studio/B, telling brands' stories through engaging branded content and native advertising. She went to Roger Williams University where she founded a chapter of Food Recovery Network, and eventually earned a position among the inaugural group of Hassenfeld Fellowship Students, a group of civically-engaged student leaders receiving training and mentorship for their individual projects. She maintains a role on the Student and Alumni Board of Food Recovery Network, and focuses her freelance design business on clients working towards a just food system.
Dana Siles
she/her
Pawtucket, RI
Dana has been a professional photographer since 1998 and saw the need for food recovery in her industry. In 2014, she co-founded an initiative to educate event professionals about the need for donating unused food, and the policies that support doing so. After learning that lack of awareness & transportation were among the top bottlenecks, she joined the Rescuing Leftover Cuisine team in 2017 to help make food donation a Best Practice for businesses in order to prevent wasted food, provide for people and preserve the environment.
The Steering Committee guides the core processes of the network by aligning the work groups, staff, and Council activities. They also pilot the policy priority process, give feedback and advise on proposed policy priorities, and set the themes and agendas for annual events and meetings.
Read through the Council Guide Book for more details on this committee's policies and terms.
Anyone interested in improving Rhode Island's food system is invited to join Council activities. This work thrives on diverse perspectives and a shared commitment to equity.
There are no dedicated "seats" for any particular organization or sector. Council members volunteer as individuals, representing their own lived experiences and sharing personal knowledge. State and federal government employees are welcome to engage in meetings and activities but are not eligible to serve on the Steering Committee or participate in developing and advocating for policy priorities.
Work groups form around key functions and commitments, or around particular policy issue areas. Meetings are usually held virtually, with some in-person gatherings throughout the year.
2023-24 WORK GROUPS
Active Farmland Access
Benefits Cliff (SNAP)
Compost
Farm Bill
Fisheries
Food Business
Healthy School Meals for All
Surplus Food Donation
Urban Farmer Advocacy
Network Retreat (Spring/Summer)
Policy Retreat (Summer/Fall)
Farm Visit with Legislators (Fall)
Advocacy Day (Winter)
The Council serves an important role in working across all aspects of the RI Food System, centering our projects and policies on the specific and unique needs of our environment, public health and food economy. Being involved with RIFPC has allowed me to make new connections with individuals and organizations who share my goals around building a better future for local communities in Rhode Island."
– Thea Upham, Director of Programs and Operations at Farm Fresh RI, RIFPC Board of Directors