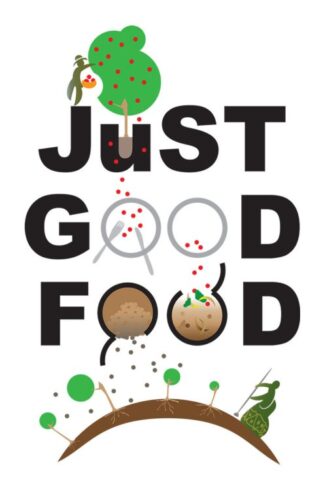 September – December 2022
Tuesday evenings at 7
Edwards Auditorium and online
---
Food. Though we depend on it to survive and thrive, many Americans have become increasingly disconnected from the complex systems that provide our food.
The Fall 2022 Honors Colloquium at the University of Rhode Island, "Just Good Food: Creating Equitable, Sustainable, and Resilient Food Systems," will explore ways to reconnect with our food systems through topics including: food history and culture; social-ecological impacts and planetary limits; food, race, and gender; political economy of food systems; indigenous foodways and food sovereignty; agroecology; and urban agriculture, innovation, and social entrepreneurship.
Please join us for this multifaceted exploration of the past, present, and future of local and global food systems through the lenses of sustainability, equity, justice, and resilience.
Coordinators: Marta Gomez-Chiarri, John Taylor
Advisory Committee: Patrick Baur, LuAnne Roth, Dawn Spears, Pierre St-Germaine
---
SPEAKERS
Video links will be available on the day of each event.
Sept. 13: Winona LaDuke
Restoring Indigenous Foodways in a Time of Climate Change–Lessons for the 8th Fire
LaDuke is a Native American activist, economist, and author. LaDuke's presentation is "The Eleanor M. and Oscar M. Carlson Women's Studies Lecture."
Sept. 27: Vanessa Garcia Polanco
The Exception and Not the Norm: Becoming an Agricultural and Food Justice Advocate
Garcia Polanco is a URI alumna, an experienced leader, researcher, speaker, writer, and organizer, who works with food, agriculture, and climate stakeholders to create and strengthen communities with policy and advocacy. She is a member of the Young Farmers Coalition.
Oct. 4: Chef Sean Sherman
The (R)evolution of Indigenous Food Systems of North America
Sherman is founder and chief executive officer of Sioux Chef, Oglala Lakota, and is co-founder of the North American Traditional Food Systems. He has been cooking across the United States and the world for the last 30 years. His focus has been on the revitalization and awareness of Indigenous food systems in a modern culinary context.
Oct. 11: Ashanté M. Reese
Black Food, Black Liberation: Thinking, Writing, and Living Beyond Black
Reese is an assistant professor in the Department of African & African Diaspora Studies at the University of Texas at Austin. She works in the area of Black food culture, social justice and community resilience
Oct. 18: Diana Garvin
Kitchen Rebellion: Food under Italian Fascism and Everyday Resistance
Garvin is a culinary historian and assistant professor of Italian at the University of Oregon, who comments on the politics of food. Her work has appeared in The Washington Post, Punch and Saveur. She is also the author of Feeding Facism: The Politics of Women's Food Work.
Oct. 25: Saru Jayaraman
Labor and the Food System
Jayaraman is co-founder and president of One Fair Wage and director of the Food Labor Research Center at the University of California, Berkeley. The lecture is co-sponsored by the URI John Hazen White Sr. Center for Ethics and Public Service.
Nov. 15: Denzel Mitchell
Urban Farming: Community Organizing and Family: A Black Chef's Journey
Mitchell is co-founder and co-executive director of education and operations of the Farm Alliance of Baltimore. The lecture is co-sponsored by the URI Africana Studies program.
Nov. 29: Tom Philpott
Perilous Bounty: Emerging Crises in Industrial Agriculture
Philpott is the food and agriculture correspondent for Mother Jones magazine and author of Perilous Bounty: The Looming Collapse of American Farming and How We Can Prevent It." The lecture is co-sponsored by the Harrington School of Communication and Media.
Dec. 6: Leah Penniman
Uprooting Racism and Seeding Sovereignty in the Food System
Penniman is a Black Kreyol farmer, author, mother and food justice activist. Penniman is co-director and farm manager of Soul Fire Farm, Grafton, New York. This event is online only.
Dec. 13: Ricardo Salvador
The 21st Century Food System We Deserve
Salvador is director of the Food & Environment Program at the Union of Concerned Scientists. He will discuss working with citizens, scientists, economists and politicians to move the food system into one that grows and produces healthy foods while employing sustainable and equitable practices. The event is co-sponsored by the Rhode Island Food Policy Council.
---
Learn more about the URI Honors Program.